Daniel Sanelli, M.Sc.
One man's journey to finding and spreading health and vitality!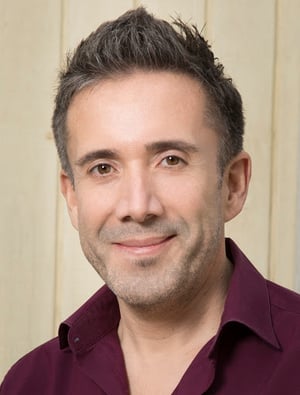 After many years of struggling with his own health, Daniel Sanelli (casually known as Primo) started his journey to finding health and wellness that has birthed in him his greatest passion: serving the greater community with his expertise in functional nutrition using his talent for teaching and coaching others in changing for the better.
Primo has uniquely taken his knowledge of functional medicine, the innovative spirit of biohacking (managing one's own biology), incorporated the use of tools of technology and adjunct therapies to develop an approach to the tweaking of the human body that results in optimal personal health - Primo Health.
Primo has developed a comprehensive plan for people to optimize their health by fine-tuning their diet and lifestyle with the help of evidence-based metabolic function restoration protocols from the science of functional medicine. Primo starts with his unique and thorough health assessment which includes functional evaluation, genetic testing and medical body composition analysis in order to design a personalized wellness plan. By identifying the subtle nuances of each client's biochemistry, Primo is able to pinpoint the steps and details of a successful optimal health program.
The success of the program becomes evident when reading client testimonials, or just spending 15 minutes on the phone with Primo for a free consultation that he generously offers all new clients. In just two words - it works!
Primo Health Vision
Primo Health imagines a world where all people are empowered with the knowledge and tools to enjoy a healthy and vibrant life to the best of their abilities and given the body, mind and the resources they inherited.
Primo Health Mission
At Primo Health our mission is to better people's lives by giving them the knowledge, data and tools they need to experience optimal health and preserve the vitality of their youth. Our commitment to our own health serves to inspire others to do the same in their own circles of influence, inspiring a legacy of wellness and sustainability in our community.
Primo Health Strategy
DESIGN A SIMPLE AND APPROACHABLE SYSTEM
UTILIZE CUTTING-EDGE ASSESSMENT TECHNIQUES
PROVIDE EVIDENCE-BASED PROTOCOLS
HAND OVER THE TOOLS FOR SUCCESS
INSPIRE PEOPLE TO APPRECIATE THE JOY OF LIVING HEALTHY
EXPAND IMPACT OF THIS MESSAGE THROUGH SOCIAL MEDIA
FIND LIKE-MINDED PEERS AND INFLUENCERS
BUILD THIS MISSION THROUGH THE PRIMO HEALTH BRAND