Functional Medicine
Functional medicine is an evolution in the practice of medicine that better addresses the healthcare needs of the 21st century. By shifting the traditional disease-centered focus of medical practice to a more patient-centered approach, functional medicine addresses the whole person, not just an isolated set of symptoms.
Functional medicine practitioners spend time with their patients, listening to their histories, and looking at the interactions among genetic, environmental, and lifestyle factors that can influence long-term health and complex, chronic disease. In this way, functional medicine supports the unique expression of health and vitality for each individual.
We have built our system around protocols that have been developed by functional medicine practitioners that have evidence-based recommendations that support the restoration of optimal metabolic function. And these protocols are very often integrated with the recommendations of your general practitioners and are not meant to replace your doctor's orders.
A system that empowers you to feel your best!
The goal of functional nutrition is to promote health and vitality in each client by supporting your treatment plans in getting to the root causes of metabolic dysfunction while managing your symptoms.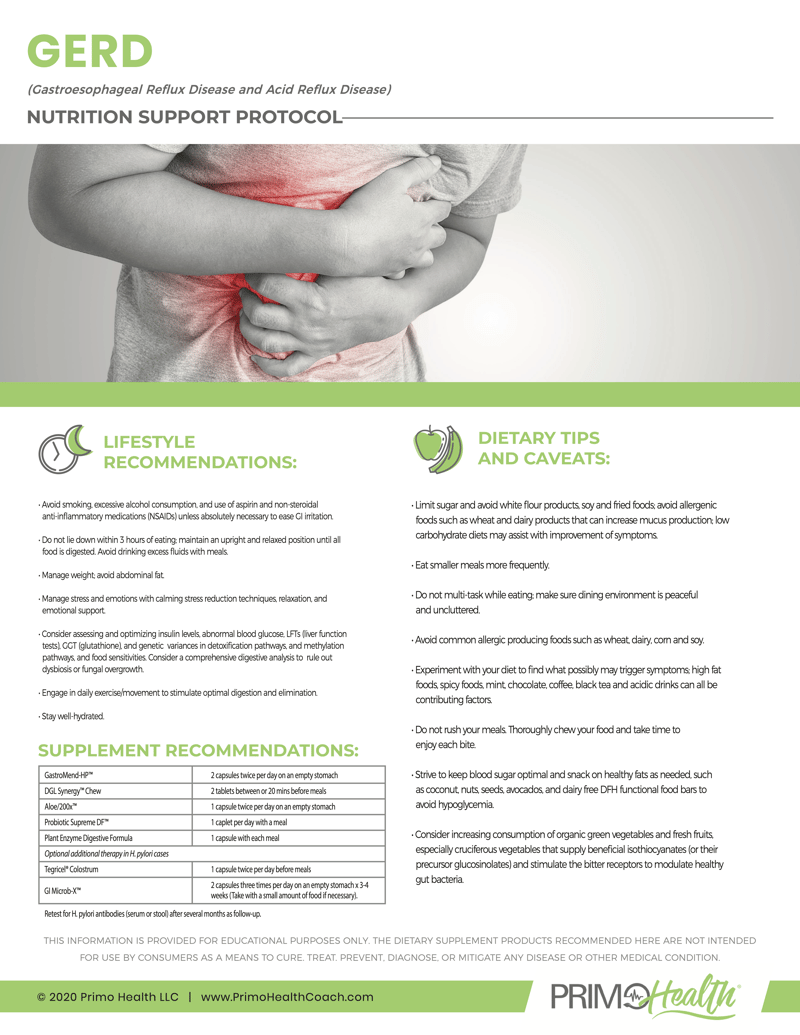 What's a nutrition protocol?
A nutrition protocol is a detailed diet plan that states what, how, and when a person will eat and drink. It may be used to test how a specific diet affects a health outcome, such as lower cholesterol. The diet plan includes recommended nutraceuticals that have scientific evidence of also helping support the body's return to balance. The plan may also include lifestyle and activity changes that are known to benefit the specific condition.
We have gathered evidence-based functional nutrition recommendations for many health conditions and put them together in these Nutrition Support Protocols. These protocols are for educational purposes and they provide general recommendations. The Protocols are not meant to substitute the recommendations and guidance of your primary health practitioner, but rather provide support to your current health program. And our coaches are readily available to give you more personalized guidance through these steps so please reach out with questions or concerns.
The Nutrition Support Protocols are best used for clients that have been directed by their primary health practitioner to follow a certain protocol. Or if you have been diagnosed with a condition by your HCP and you are confident that you want to follow the protocol, you can download the protocol and follow the recommendations.
Download protocols for free on our Protocols Page!
The RepairVite Anti-inflammatory Gut Repair Program
Our signature PROTOCOL is a great place to start!
Foundational to functional medicine's approach to restoring the body's metabolic functions almost always starts with a protocol that lowers inflammation in the body, optimizes digestion and the assimilation of nutrients to support those metabolic functions, and identifying potential trigger foods and other outliers that may be sabotaging your health.
You may only want to know what supplements to take to relieve your GERD symptoms, for example. And you can download that protocol and order the recommended supplements right away. But you are more likely to resolve the root of those symptoms with the RepairVite Anti-Inflammatory Gut Repair Protocol.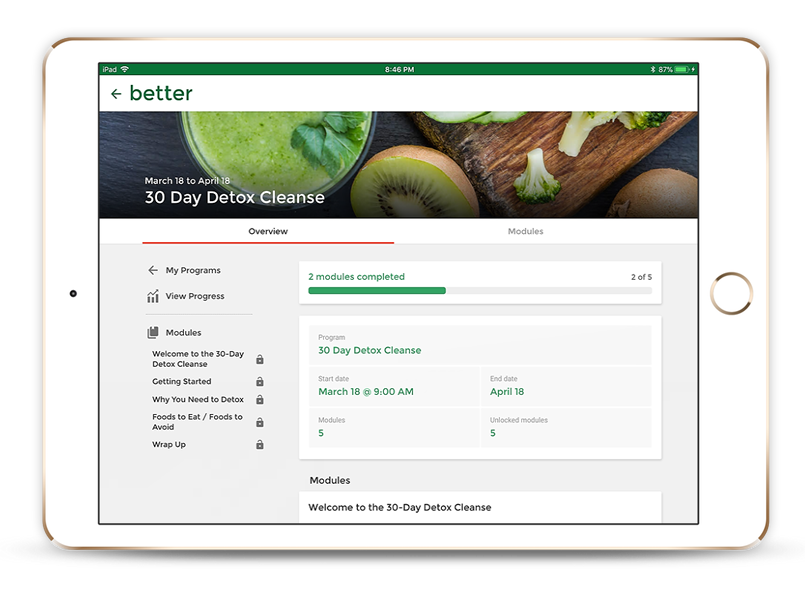 What's a personalized nutrition protocol?
After more than ten years of working with clients, we have determined what is most useful to people like you is to create a plan that includes diet, lifestyle and smart supplementation that is uniquely designed for you. Using functional nutrition science, we develop a personalized functional medicine protocol to help you optimize your health.
Your personalized nutrition protocol will address all of your main nutritional issues that may be undermining your health with a specific plan that you commit to with the help of the clinical nutritionist.
This is a premium service that requires an initial free consultation with the clinical nutritionist to determine if our programs are suitable for you and your health goals.
Other popular protocols...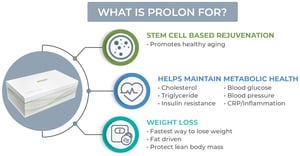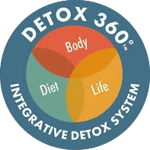 Prolon Fasting Mimicking Diet
ProLon® is a 5-day dietary program that nourishes your body while promoting regenerative and rejuvenating changes, including supporting healthy levels of a wide range of physiological markers that contribute to aging, such as cholesterol, inflammation, and fasting glucose.
Detox 360 INTEGRAtive protocoL
The Detox 360°™ 4 week program is an integrative clinically tested detox system. It can help you look great, renew your health, and energize your life!
Frequently Asked Questions
The following are some of the most frequent questions we get asked about our services and products. We will continue to add to this section as our new program develops. Feel free to ask questions through the chat bubble below.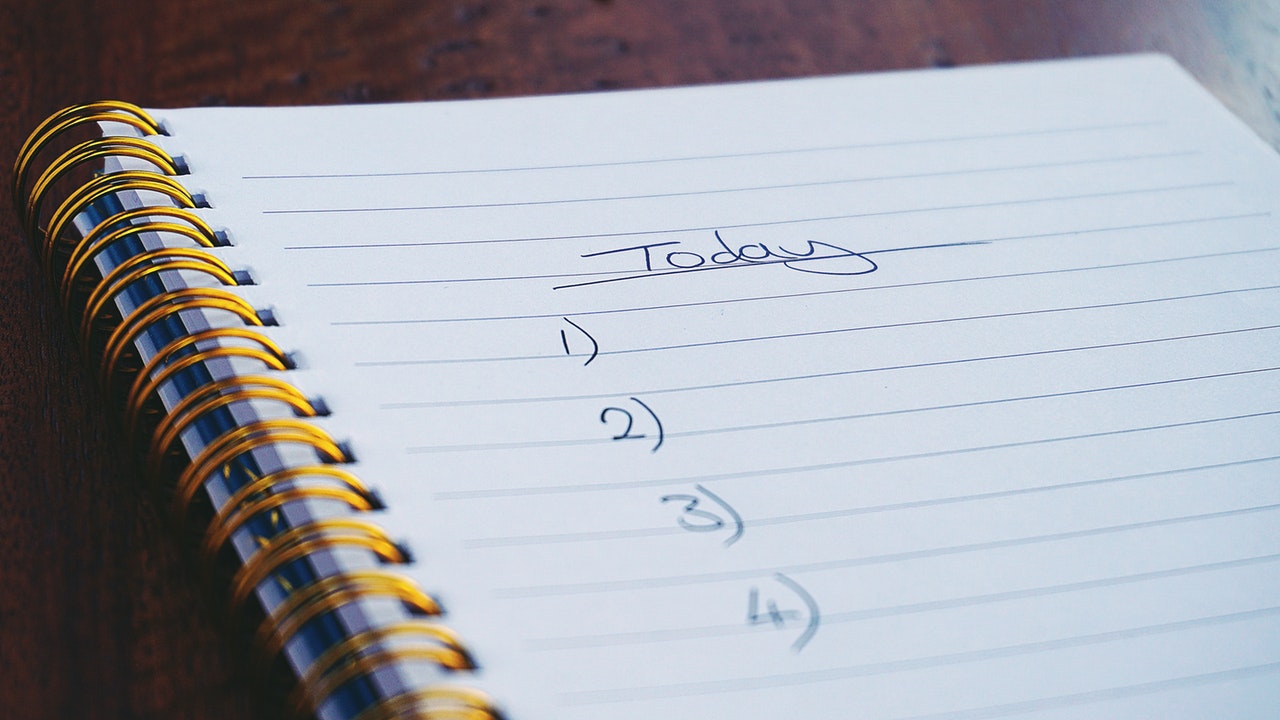 Many of my colleagues put together packages with products, consulting time, and other fees. As the Clinical Nutritionist, I feel it's my duty to ensure you know how to use the products you are buying effectively. I save the charging of fees for more personalized consulting. Of course, you have to buy the products from our store to get this generous benefit. And the support is provided through online chat only, and as available. Clients who pay for premium services will of course get video chat time as agreed at the onset of our program.
I founded and integrative practice in San Francisco, CA, that I built up with fellow colleagues successfully for over 10 years. However, I felt my time in that city had come to an end for many personal and business reasons. I have decided to run a completely virtual practice using user friendly cutting-edge and secure technology to be competitive and to be able to expand my reach beyond physical boundaries.